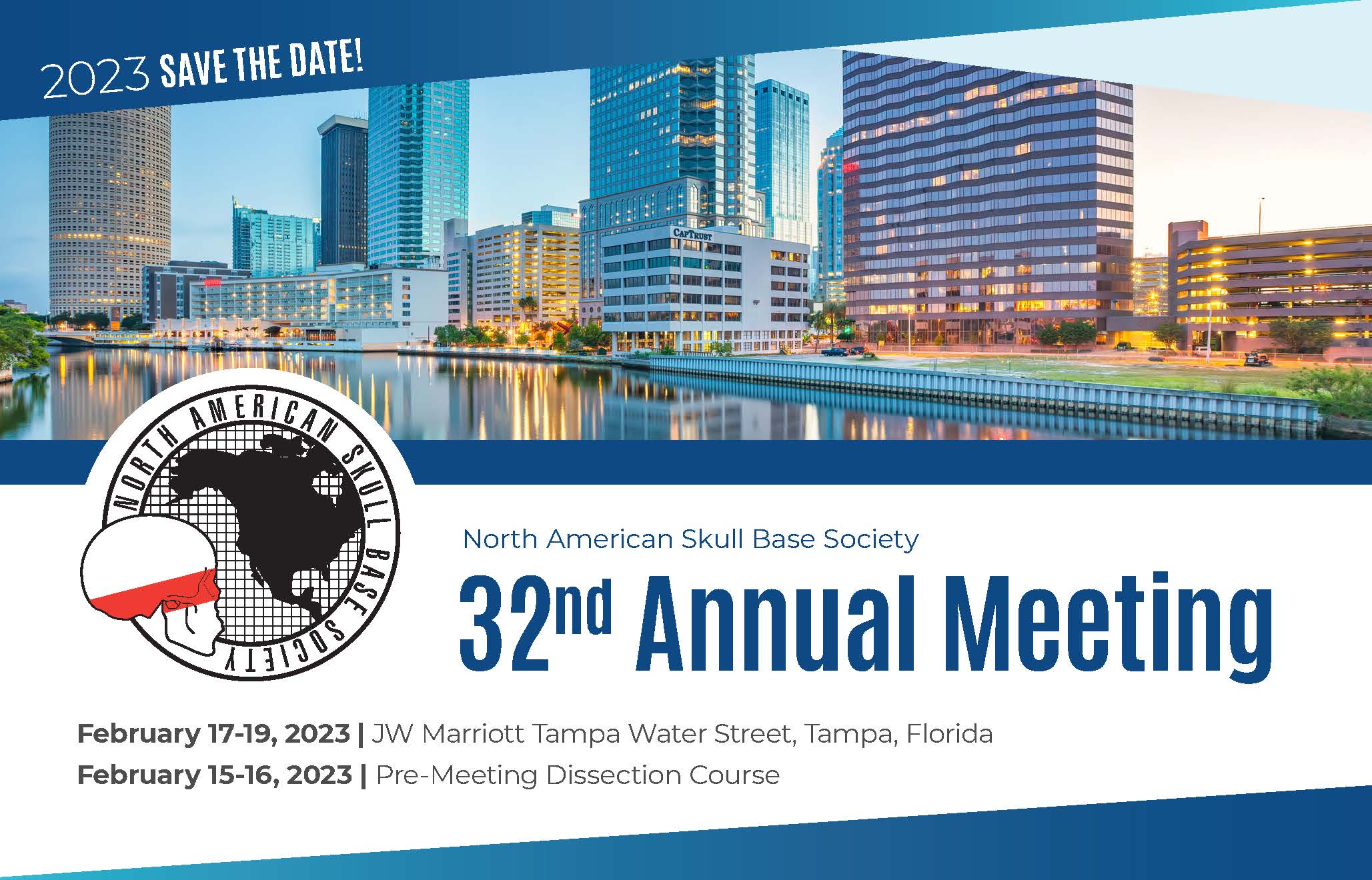 NASBS 32nd Annual Meeting
February 17-19, 2023 | JW Marriott Tampa Water Street, Tampa, Florida
President: Lee Zimmer, MD, PhD
Program Chairs: C. Arturo Solares, MD & Donato Pacione, MD
Pre-Meeting Course
February 15-16, 2023
Add to your calendar
Hotel Information
JW Marriott Tampa Water Street
View all hotels and book room with discounted rate 
The meeting and main room block are located in the JW Marriott.  A limited number of rooms are available at the Tampa Marriott Water Street.
Program Information

View the full Annual Meeting program here
View the Pre-Meeting Course program here

Call For Abstracts
The 2023 Call For Abstracts is now Closed.
Abstract notifications have been sent out. Please visit the Call For Abstracts page for more information.
Future Meetings
JW Marriott Water Street, Tampa, Florida
February 17-19, 2023 NASBS 2023 Annual Meeting
February 15-16, 2023 Pre-Meeting Course
Atlanta Marriott Marquis, Atlanta, Georgia
February 16-18, 2024 NASBS 2024 Annual Meeting
February 14-15, 2024 Pre-Meeting Course