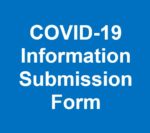 In order to assist, educate, and support our members during these challenging and every-changing times of the COVID-19 Pandemic, the NASBS has created this COVID-19 Information Board. This page will provide clinical and scientific information related to the COVID-19 Pandemic and the care of skull base patients. This page will be continually updated with latest submissions listed at the top. Please use the form available here to submit articles and resources to be shared with colleagues. Together, we can provide better patient outcomes to our community.
This information is provided as a service to our membership and the public. As always, never rely on a single source of information for medical decision-making.
Please contact our office with any questions – [email protected].
Rhinologic Procedures in the Era of COVID-19: Healthcare Provider Protection Protocol (Sinus and Nasal Specialists of Louisiana, 4.25.20)
Tracheotomy in Ventilated Patients with COVID19 (Univ of Pennsylvania Health System, 4.10.20)
Management of the Difficult Airway in the COVID-19 Pandemic-An Illustrative Complex Head and Neck Case Scenario (Department of Otorhinolaryngology, Hospital of the University of Pennsylvania, 4.10.20)
Care of Immunocompromised Patients with Head and Neck Cancer During the COVID-19 Pandemic-Two Challenging and Informative Clinical Cases (Perelman School of Medicine at the University of Pennsylvania, Philadelphia, PA, 4.10.20)
NASBS STATEMENT ON COVID-19 TRANSMISSION DURING ENDONASAL SURGERY (NASBS, 3.20.20)