2023 Annual Meeting
KEYNOTE & HONORED GUEST SPEAKERS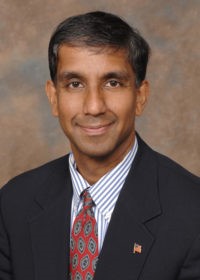 KEYNOTE SPEAKER
Dr. Ravi N. Samy is a Neurotologist and the new Director of the Otolaryngology-Head and Neck Surgery program at the Lehigh Valley Health Network (LVHN) in Allentown, PA.
Dr. Samy was born in what is now known as Chennai, India, and immigrated to the United States at the age of four. He spent most of his formative years living in Texas, but he moved to Duke University in North Carolina for his undergraduate education. After graduating magna cum laude with a bachelor's degree in zoology, Dr. Samy attended the Duke University School of Medicine until his graduation in 1995. He then completed his residency training at Stanford University School of Medicine, where he developed a love for otology, neurotology, and skull base surgery. Dr. Samy spent two years at the University of Iowa as a Neurotology fellow before moving back to Texas to be an Assistant Professor at the UT-Southwestern Medical Center in Dallas. He then spent 17 years at the University of Cincinnati/Cincinnati Children's, where he created an ACGME accredited, two-year Neurotology fellowship as well as an International Fellowship in Advanced Otology. His research interests include cochlear and auditory brainstem implantation as well as acoustic neuromas, neurofibromatosis type 2, facial nerve tumors, cholesteatomas, and other diseases and disorders of the lateral skull base. He and his colleague, Dr. Brian Earl, were awarded an NASBS research grant for their oncolytic virus work for the treatment of cholesteatomas and epidermoid cysts of the skull base.

Education
Medical School Duke University School of Medicine – Durham, NC Residency Stanford University Medical Center – Palo Alto, CA Fellowship University of Iowa Hospitals and Clinics – Iowa City, IA

Board Certifications
American Board of Otolaryngology (ABO Sub-specialty Certification in Neurotology)
HONORED GUEST SPEAKERS
Friday Speakers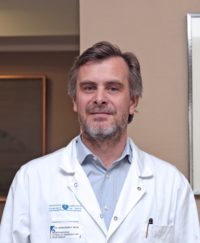 Prof. Sebastien Froelich
Professor and Chairman
Department of Neurosurgery
Lariboisière University Hospital
Assistance Publique – Hôpitaux de Paris
Paris-Diderot University

Sebastien Froelich is currently professor and chairman of the department of Neurosurgery at the University of Paris- Lariboisière Hospital, Assistance Publique-Hôpitaux de Paris.
After completing a neurosurgery residency at the University of Strasbourg, he obtained research and clinical fellowship training in skull base surgery at the University of Cincinnati, under the direction of H. van Loveren, PV Theodosopoulos and J.T. Keller. In 2008, he was appointed Professor of Neurosurgery at Strasbourg University. In 2011, he joined Prof. Bernard George in the department of Neurosurgery of Lariboisière University Hospital in Paris and became chairman of the department in 2014.

His primary interests are the treatment of skull base lesions, with an expertise in open and endoscopic techniques, and vascular neurosurgery. His research interest is focused on translational chordoma research, the link between progestins and meningiomas, and the development of innovative and novel skull base and endoscopic techniques. He is director since 2009 of international hands-on skull base training program in IRCAD Strasbourg and Taiwan.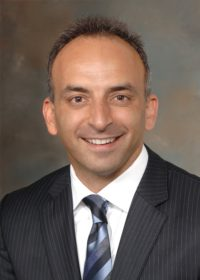 Philip Theodosopoulos, MD
Professor, Neurological Surgery
Reza and Georgiana Khatib Professor
Chief & Director, Skull Base Tumor
UCSF Weill Institute for Neurosciences

Philip Theodosopoulos was born in Thessaloniki, Greece on September 10, 1970. He received a B.S. degree in Biology and in Political Science from the Massachusetts Institute of Technology in 1991 and 1992, and his M.D. degree from Stanford University in 1996. Under the tutelage of Charles Wilson and Mitchel Berger he completed his neurosurgical residency at the University of California San Francisco and then completed a fellowship in Cerebrovascular and Skull Base Surgery at the Brigham and Women's Hospital, Harvard University under the direction of Arthur Day. He is board certified in Neurological Surgery.
Following his post-graduate training he joined the faculty of the Department of Neurological Surgery at the University of Cincinnati where he served as Director of Skull Base Surgery and Residency Program Director from 2008-13.
Dr. Theodosopoulos is currently the Khatib Professor, Director of Skull Base Surgery and Vice Chairman of the Department of Neurosurgery at the University of California, San Francisco where he serves as the Residency Program Director.
Dr. Theodosopoulos is interested in brain tumor surgery with a specific focus on skull base lesions and endoscopy. His research interests center on anatomy and its role in the development of minimally invasive surgical approaches, as well as on outcomes research in neurosurgery. He is the author of over 120 peer reviewed publications and has been faculty in over 150 national and international courses. He has three daughters, Petra, Sky and Tèa none of them currently interested in Skull Base Surgery.
Saturday Speakers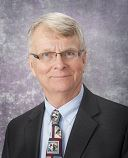 Jonas T. Johnson, MD, FACS

Emeritus Chair and Distinguished Service Professor
Department of Otolaryngology
University of Pittsburgh School of Medicine

Dr. Johnson has committed his life's work to the treatment of patients with diseases of the head and neck in an environment of education and inquiry. His current appointment is as Distinguished Service Professor and Emeritus Chairman of the Department of Otolaryngology at the University of Pittsburgh School of Medicine. Dr. Johnson has limited his clinical practice to the treatment of patients with tumors of the head and neck. Most recently his work has focused on survivorship care for head and neck cancer survivors and the avoidance of low value interventions.

In addition to his clinical practice, he has an established scholarly record of peer-reviewed publications, extensive mentorship experience, and a history of interdisciplinary collaboration.

He served as Editor of The Laryngoscope 2003-2011. Dr. Johnson is a Past President of the American Academy of Otolaryngology—Head and Neck Surgery (2003), the American Head and Neck Society (2004) and the Triologic Society (2014).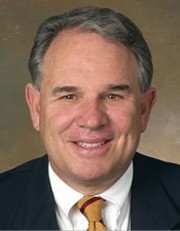 Jeffrey T. Keller, PhD
Emeritus Research Professor of Neurosurgery and Anatomy, University of Cincinnati Board of Directors, Mayfield Education & Research Foundation

Jeffrey T. Keller, PhD, has dedicated his career to the training of surgeons, fellows, residents and students in applied neuroanatomy. His extensive investigations and laboratory dissections are infused with a deep appreciation for the historical traditions of surgical anatomy. As an educator, his collaborations with colleagues are innovative and worldwide.
Dr. Keller received his education at the University of Cincinnati (UC) in Anatomy, Cell Biology and Neuroscience. Following completion of his graduate studies in 1975, he joined the Mayfield Clinic and faculty at the UC Department of Neurosurgery. He studied under the tutelage of Malcom B. Carpenter, MD, in 1979-1980 as a NIH Postdoctoral Fellow at the Uniformed Services University of the Health Sciences in Bethesda, MD. Dr. Keller returned to UC and rose through the academic ranks, becoming a Research Professor of Neurosurgery and a Professor of Anatomy in 1991.
The incubator for his mentoring and scholarly productivity occurred in the Goodyear Microsurgery Laboratory, established in 1987. The shared cadaveric training lab with Otolaryngology fostered multidisciplinary exploration of new skull base approaches, development of instruments and teaching of practical courses. Dr. Keller has published more than 110 peer-reviewed articles, 20 book chapters and 61 published abstracts. He co-authored the Atlas of Operative Microneurosurgery with John M. Tew, Jr., MD, and Harry R. van Loveren, MD, in 2001. He is perhaps best known for his work on the cavernous sinus and classification system of the internal carotid artery.
Dr. Keller continues to direct his energy to advancing neurosurgery through the Mayfield Education & Research Foundation. The Keller Lectureship in Surgical Neuroanatomy & Research was established in 2012 in Dr. Keller's honor to foster and promote surgical neuroanatomy training of residents.